Published in TheScientist, Carolyn Wilke, April 4, 2019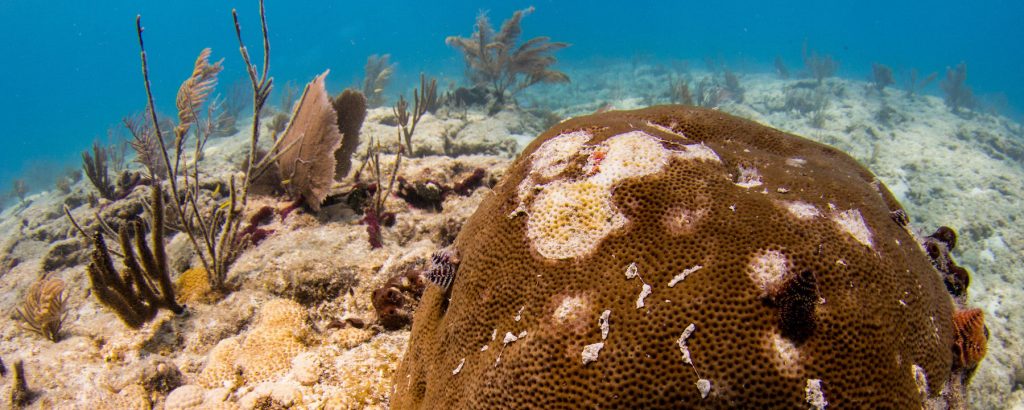 Stony coral tissue loss disease has already affected 80 percent of Florida's coastal reef system. Now, a huge team of responders is working to slow its spread and prepare for future restoration efforts.
A brutal disease is ravaging Florida's reefs. Stony coral tissue loss disease first cropped up in 2014 in the shallow waters near Miami, before spreading north along the coast as well as south and west into the Keys. Roughly 80 percent of Florida Reef Tract, a system similar to a barrier reef, is now affected. In response, scientists studying the disease are teaming up with institutions and the public in a massive coordinated effort to stem the spread of stony coral tissue loss disease and look ahead to someday restoring the reefs that have already been damaged.
Read more about the various Restoration efforts.