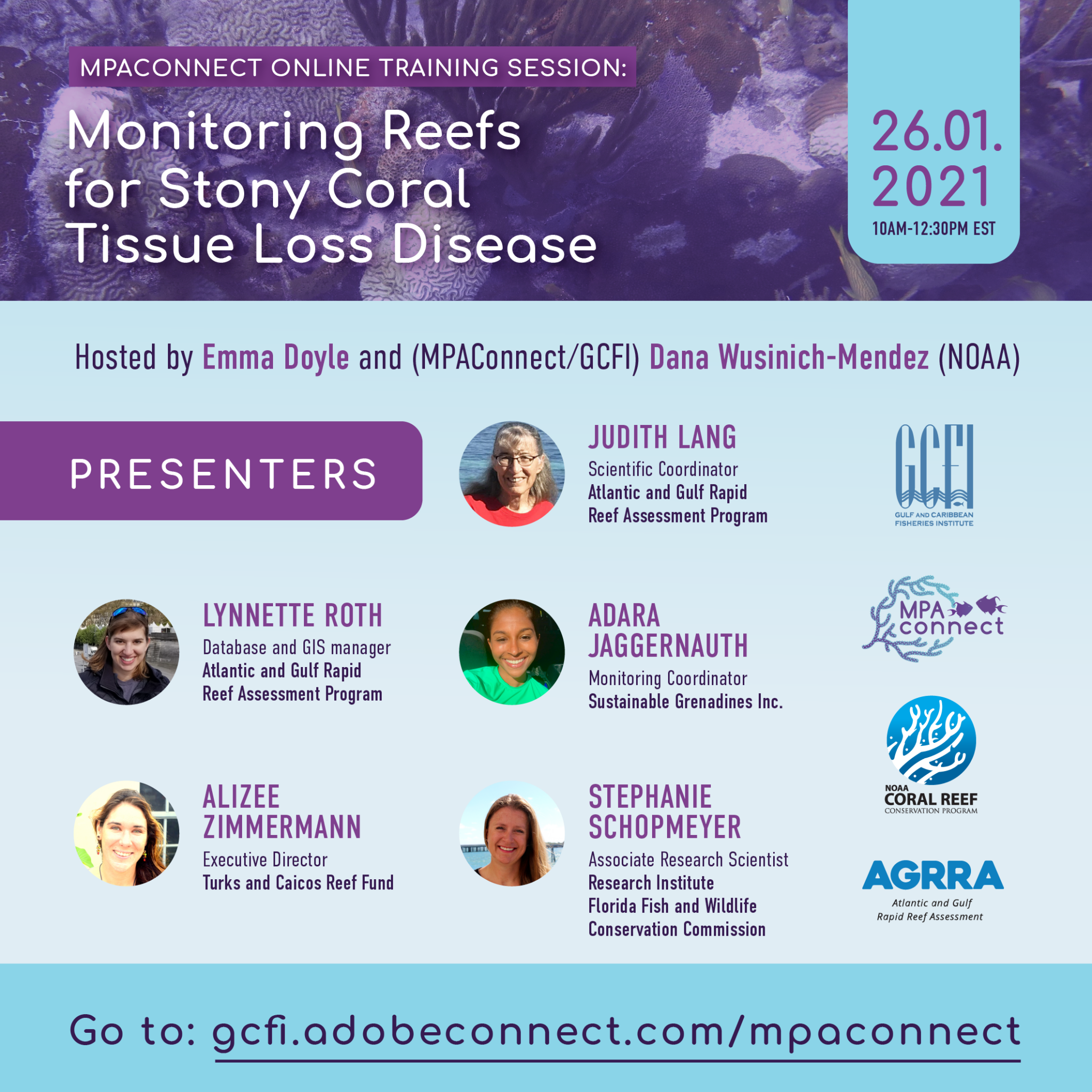 Webinars and Videos
See Stony Coral Tissue Loss Disease webinars, related presentation files and videos on the Webinars page.
Coordination
Cartagena Convention Secretariat, United Nations Environment CEP (Ileana C. Lopez, Chris Corbin).
Lead Authors
This White Paper was prepared by the Gulf and Caribbean Fisheries Institute for the United Nations Environment Programme – Caribbean Environment Programme (UNEP-CEP). Its authors were Christine O'Sullivan, Emma Doyle, Patricia Kramer, and Judith Lang.
UN White Paper on Stony Coral Tissue Loss Disease – June 2021
Field Guides and Training Materials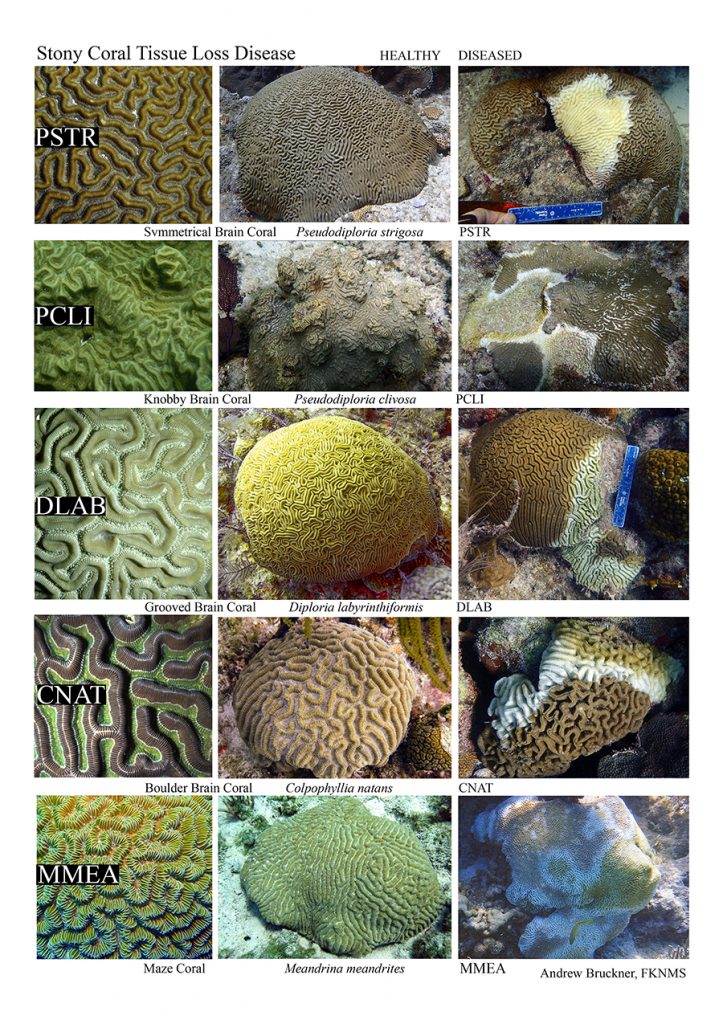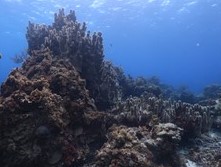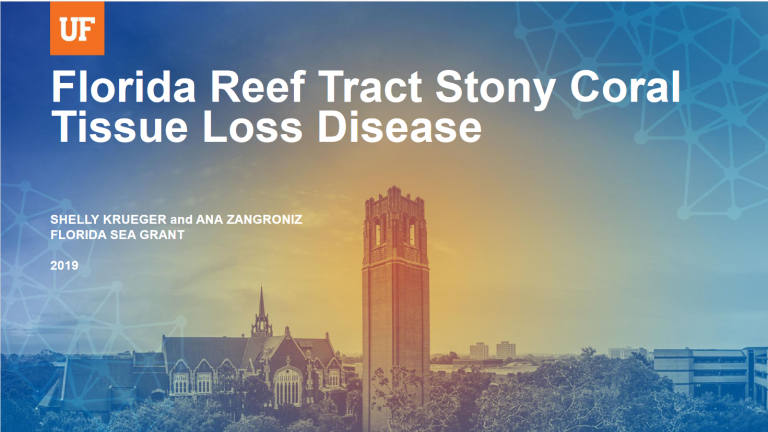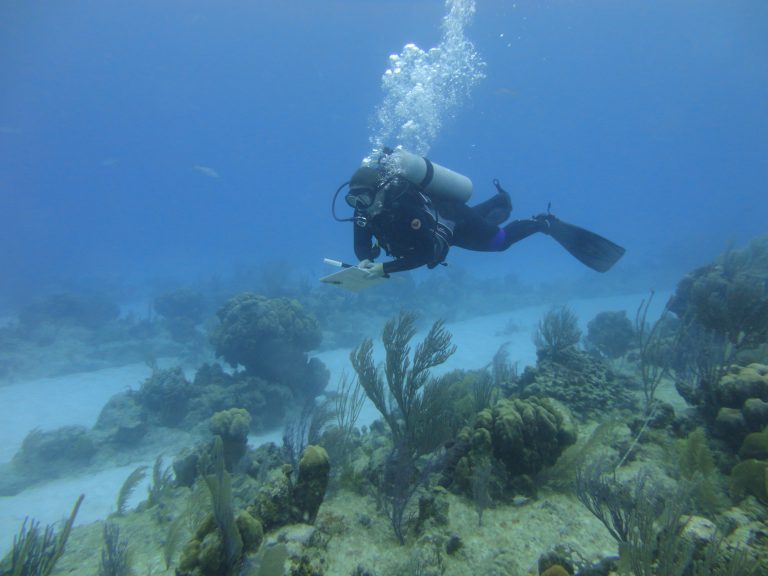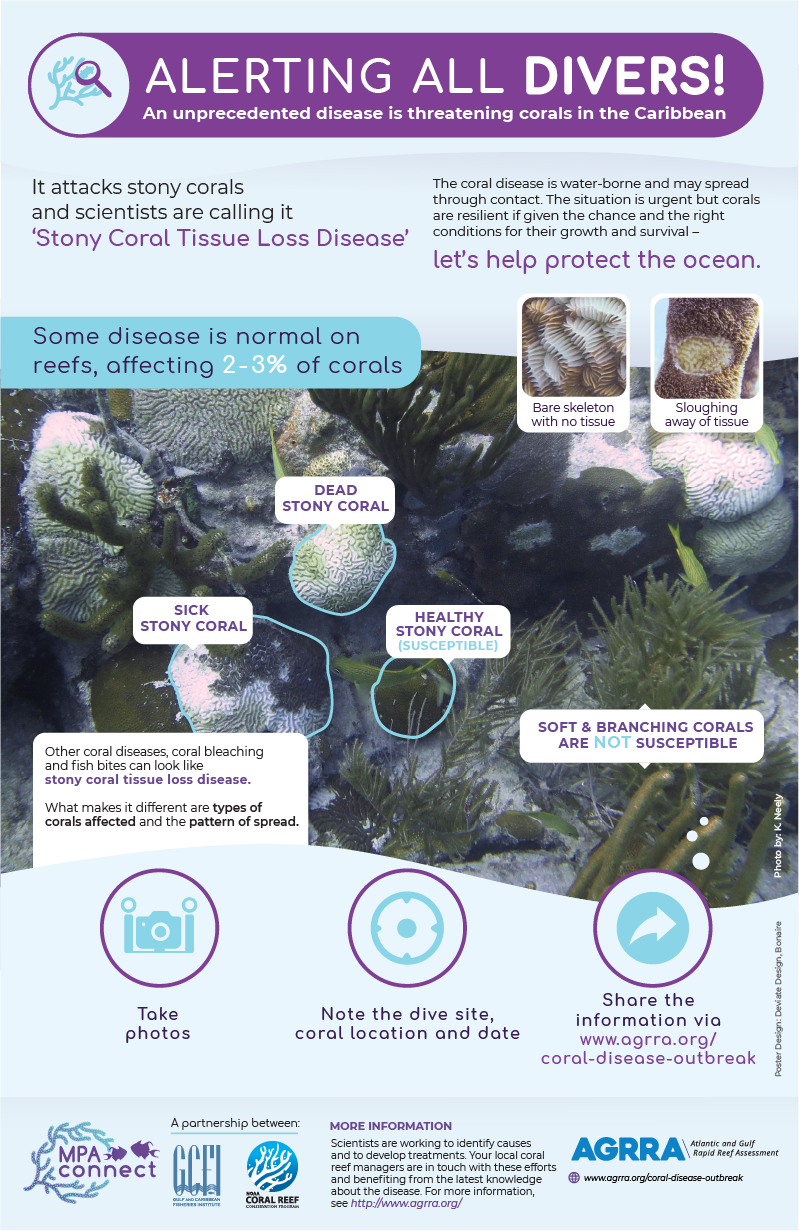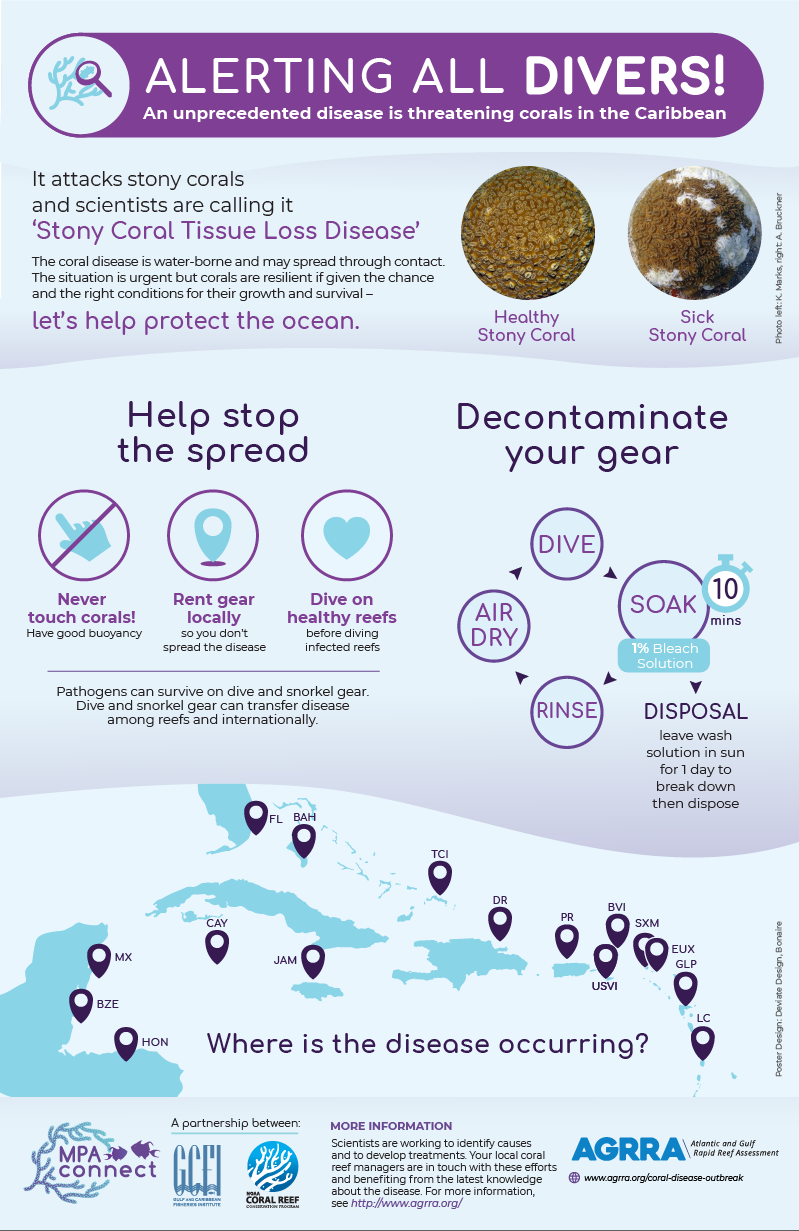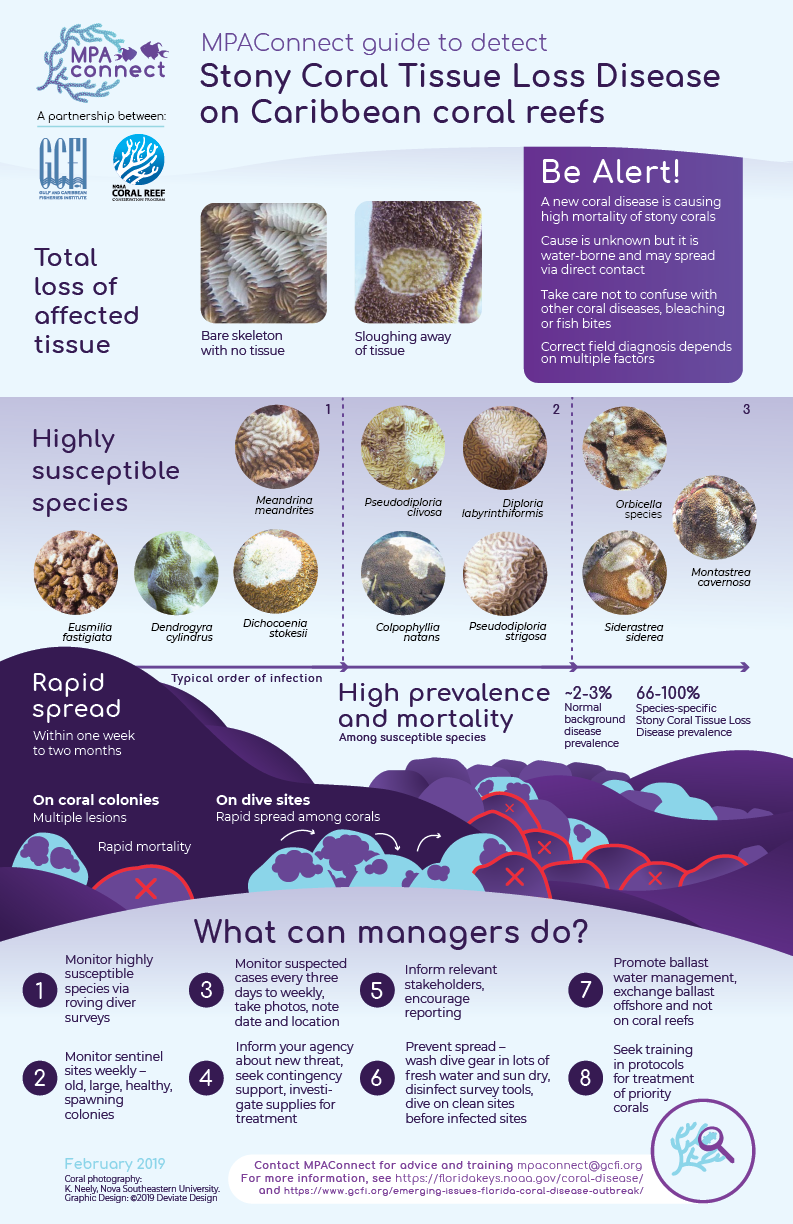 MPAConnect – Guide to detect Stony Coral Tissue Loss Disease on Caribbean Coral Reefs.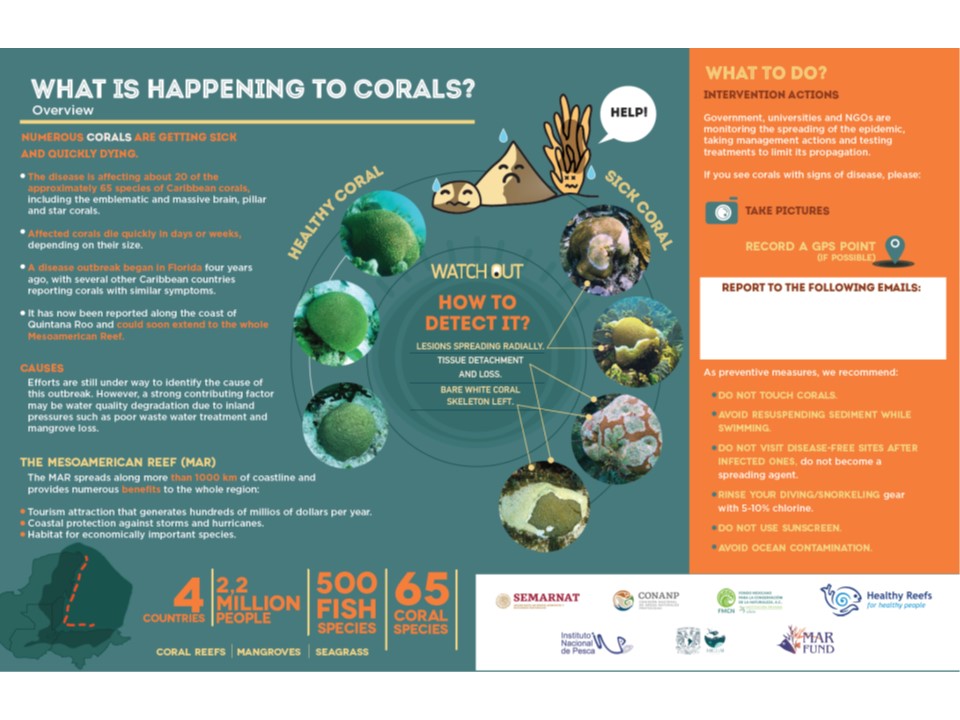 Action Plans – Country and Region
Summer 2022: The first edition of the new semi-annual SCTLD newsletter, a collaborative product of Florida Sea Grant, NOAA's Coral Reef Conservation Program, and the U.S. Coral Reef Task Force Coral Disease Working Group focused on sharing coral disease knowledge and experience across U.S. coral jurisdictions.