Database and Reporting tools
AGRRA's Data Explorer houses the largest database on Caribbean coral reef health indicators, with data available from more than 3,000 site surveys in 29 countries or territories throughout the Caribbean.
The Data Explorer includes:
Summary Products (download latest data release)
Online Data Entry Tool
Online Data dashboards & maps (Coming soon)
The Data Explorer sections are currently being updated. LIMITED access is provided for specific cases.  Please contact us at info@agrra.org for information.
All users – Please refer to the Terms of Use.
Coming Soon – We are currently adding in new data, updating the database and creating useful data maps and tools. Our goal is to make data useable for a wide variety of audiences. Check back soon for the new data tools! The site map below is for data 1998-2019.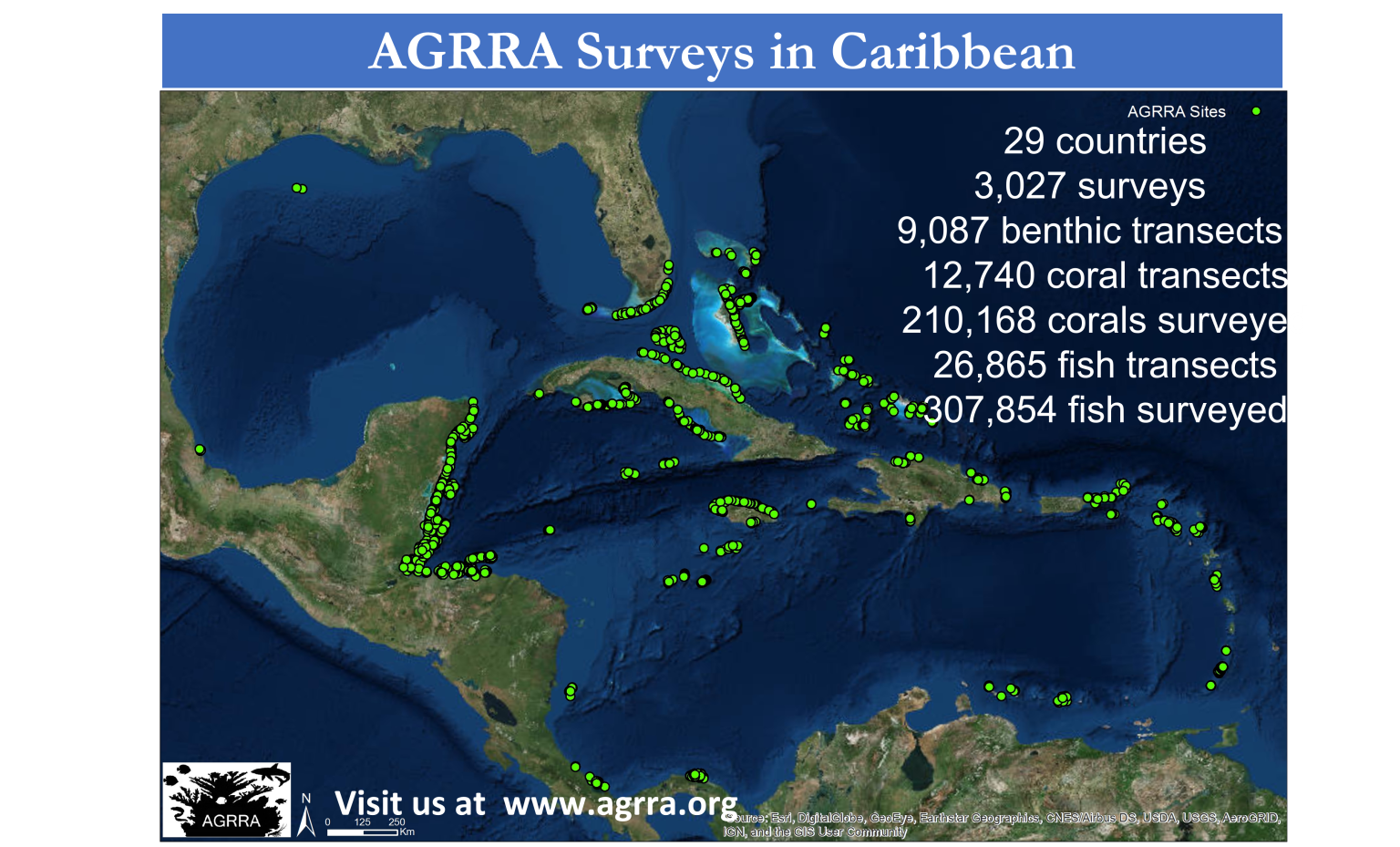 New Interactive Caribbean Coral Reef Data Dashboards coming soon!
Below are two images of some of the new data tools we are working on. The ESRI-based data tool is interactive with the ability to click on sites on the map to view data. The data will also be sortable by country and by year. Additional Data Dashboards include individual dashboards for Fish, Benthic, and Coral. These dashboards include data from 2007-2019. Data from previous years are being incorporated into a different data tool. The below images are for draft example only.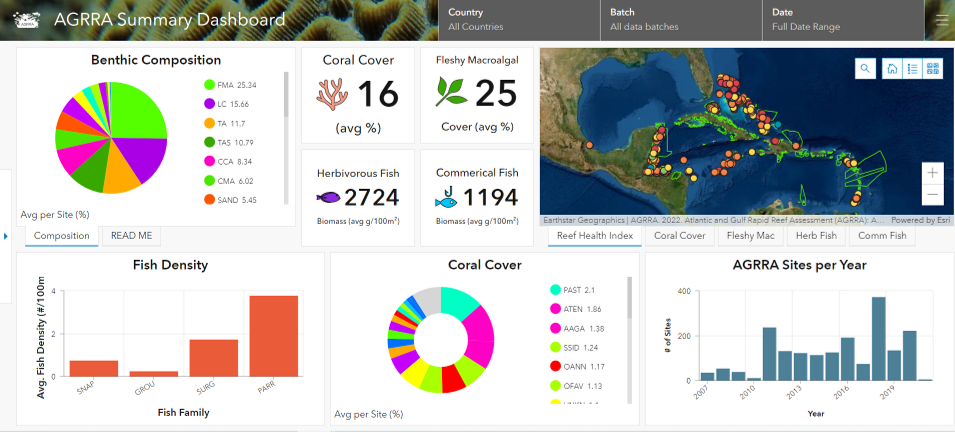 NEW Interactive AGRRA Caribbean Reef Health Dashboard Tool Coming Soon.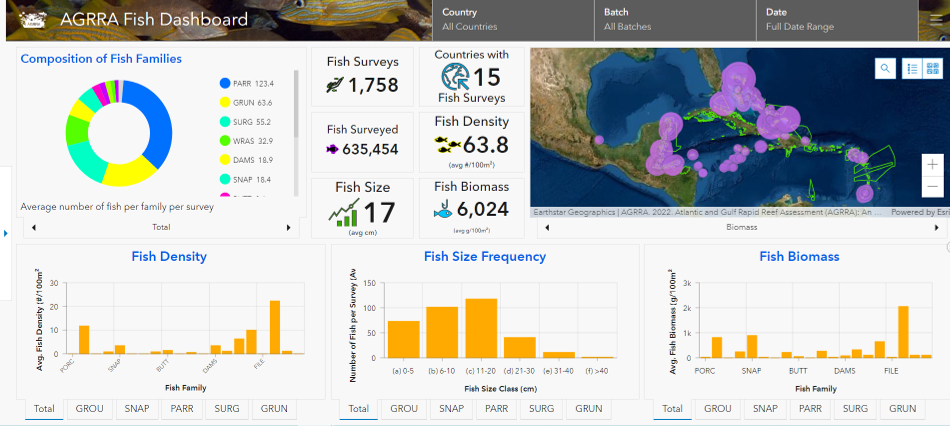 NEW Interactive AGRRA Fish Dashboard Coming Soon!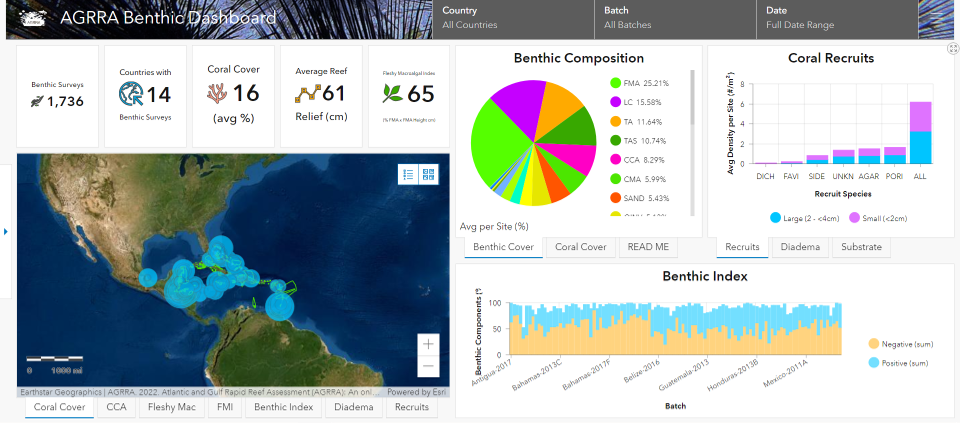 NEW Interactive AGRRA Benthic Data Dashboard Coming Soon!