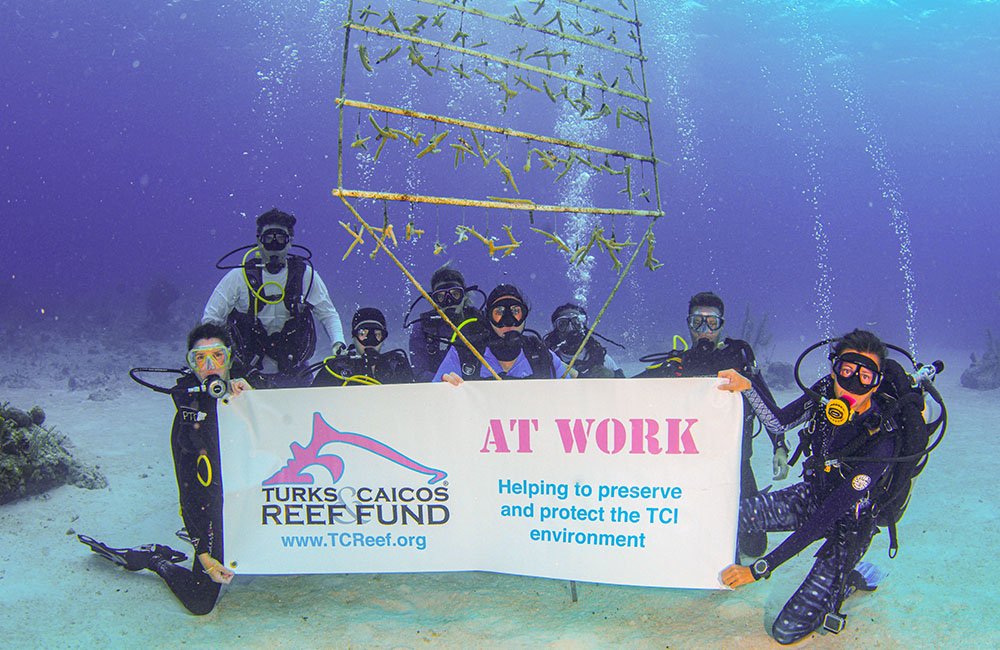 Aggressor Adventures has recently joined forces with the Turks & Caicos Reef Fund (TCRF) to conduct a coral reef conservation initiative from the Turks & Caicos Aggressor liveaboard.
During the course of the trip, the volunteers were trained in the identification of 14 different coral species and the diagnosis of the diseases that might be infecting them. Working together, the TCRF dive leaders, trip customers and Aggressor staff completed six critical Atlantic Gulf Rapid Reef Assessment (AGRRA) surveys, as well as 40 roving diver surveys to document and quantify impacts from stony coral tissue loss disease on the reefs of the Turks & Caicos Islands (TCI).
Read more about the Turks & Caicos Reef Fund, the trip and their findings here.