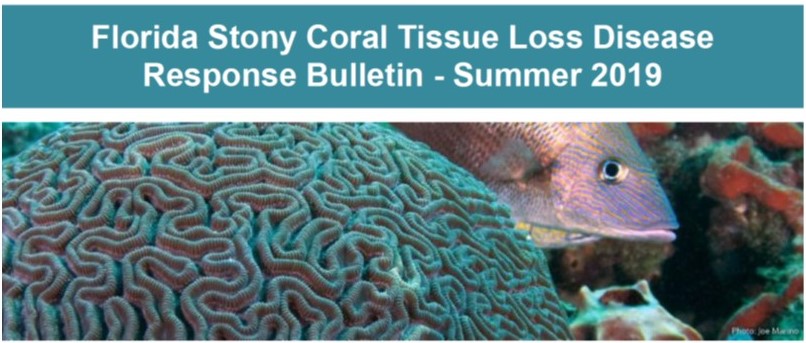 This bulletin is the first quarterly bulletin provided by the Florida Dept of Environmental Protection – Coral Reef Conservation Program and Coral Reef Conservation Program. These bulletins will be Florida's primary tool for communication to the wider community and will provide high-level updates on the SCTLD outbreak and response efforts with a focus on Florida.
Florida Department of Environmental Protection (DEP) – DEP is working with dozens of partners from federal, state, and local agencies, non-governmental organizations, universities, and members of the community to investigate and solve this problem
Read the bulletin for more information on General Updates as well as Response Team efforts.