New Access to the AGRRA Training and Survey Materials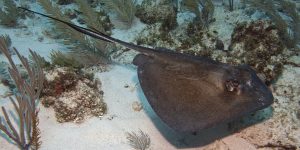 The front-end access functionality to the Training Tools section of the website has been updated.
Access to these materials is now available using the updated AGRRA Website Registration.  Users who registered previously before September 27th will need to re-register. The same email address can be used but users will need to re-submit password details and registration information in order to create this new registration. [Note: cookies must be allowed].
Users can register when they access the Training Tools section and they will be prompted to create a new AGRRA registration when first attempting to download a file.
All materials are available to AGRRA Registered users.  Register to access the most recent versions of the materials.
[bluebox] Safari Users: Please note there is an incompatibility issue with Safari browser and the Registration process. Users are therefore advised to use alternate browsers such as Internet Explorer, Firefox, Chrome. [/bluebox]
Thank you for your patience. If you have any questions please feel free to contact info@agrra.org.