Story by Caroline Rogers, Ph.D., U.S. Geological Survey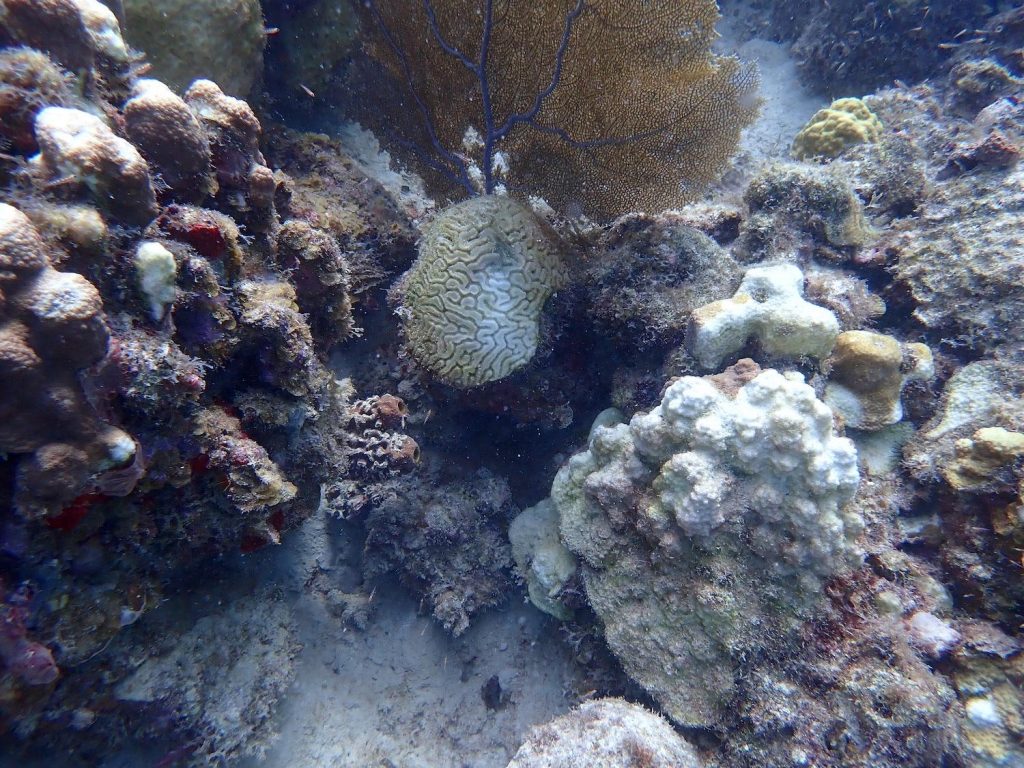 A disease that threatens an entire ecosystem lies below the surface of the sea – out of sight and out of mind.
The disease, which is rapidly killing corals in Virgin Islands National Park, is a crisis at least on the scale of the 1988 fires that roared across Yellowstone National Park and the continuing infestations of hemlocks and other old growth trees in Blue Ridge Parkway and Great Smoky Mountains and Shenandoah national parks.
But unlike the forest challenges, this malady is hidden where it can't always be seen and it is killing corals, which are particularly slow growing; recovery, if it even occurs, can take a particularly long time.
This deadly disease is still killing over 20 species of corals. Stony coral tissue loss disease is now present in national parks in Florida and the Virgin Islands, including Biscayne National Park, Buck Island Reef National Monument, Salt River Bay National Historical Park and Ecological Preserve, Virgin Islands National Park, Virgin Islands Coral Reef National Monument, and found most recently, in May, in Dry Tortugas National Park.
Click here to read the full story on National Parks Traveler.