Welcome to the Ocean Research
and Education Foundation
Our oceans inspire, intrigue, provide for and heal us.
The Ocean Research and Education Foundation (ORE) supports the sustainability of our world's oceans through research, exploration, education and creativity. Founded by Robert Nathan Ginsburg in 1998, ORE is dedicated to inspiring others to continue to discover, celebrate and protect our worlds' oceans.
ORE focuses on two program areas to support our mission:
Ocean Research and Exploration Program: Our oceans intrigue us in many ways, from the darkness of the deep sea to the brilliance of colorful shallow coral reefs. For over 20 years, ORE has promoted the scientific inquiry into unlocking the secrets of the sea. ORE encourage scientific discoveries and breakthroughs by supporting field-based research and investigations that span broad geologic time-spans and across multidisciplinary fields.
One of the cornerstones of ORE's research programs has been Dr. Ginsburg's establishment and operation of the Atlantic and Gulf Rapid Reef Assessment Program (AGRRA).
AGRRA focuses on the understanding and protection of coral reefs. Additional projects have included the use of submersibles to explore deep sea corals and the investigation into shallow water stromatolites – Earth's oldest fossils.
Ocean Education and Inspiration Program: Our oceans are a motivational catalyst for intellectual and artistic inspiration. Our connection to the oceans is expressed through a myriad of avenues – art, history, music, literature, philosophy, and social and natural sciences.  As a complement to our Exploration Program, ORE integrates the importance of education and art into our mission. We have supported a diverse and wide range of projects including engaging educational materials, art displays, historic tributes to founding scientists, thought-provoking seminars, and public lecture series such as the Sea Secrets Lecture Series at the University of Miami. Dr. Ginsburg was a catalyst behind the 1st. International Year of the Reef in 1998, which was a call to action to protect our coral reefs. In 2018, ORE will be celebrating and promoting the 20th. International Year of the Reef. ORE hopes to continue to support future generations of ocean enthusiasts and ambassadors.
ORE Founding Board members
Robert N. Ginsburg, President
Gregor Eberli, Vice President
Jack Admire, Director
ORE Current Board
Philip Kramer – President
Judy Lang – Vice President, AGRRA Scientific coordinator
Patricia Kramer – Secretary, Program Director
Ken Marks  – Treasurer, AGRRA Database manager
Gregor Eberli – Director
Team
Shirley Gun – ORE Program Coordinator
Lynnette Roth –  GIS and AGRRA Database officer
For more information about ORE, please contact us at ORE, PO Box 431522, Big Pine Key, FL 33043 or email shirley@agrra.org.
Also if you would like to contribute a photo or story inspired by ORE or Dr. Ginsburg, send to same address.
Dr. Robert N. Ginsburg passed away July 9, 2017. Read more about his life in this News Item.
He had a long career in the field of carbonate geology. For much of his career he called South Florida home and his research has had a profound impact upon the field, particularly using the Modern to interpret the ancient.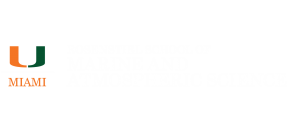 In order to honor his career, a three-day event was hosted by the University of Miami, January 10-12, 2019. Please click the logo or link below for details.
View the gallery snapshots of ORE and AGRRA program history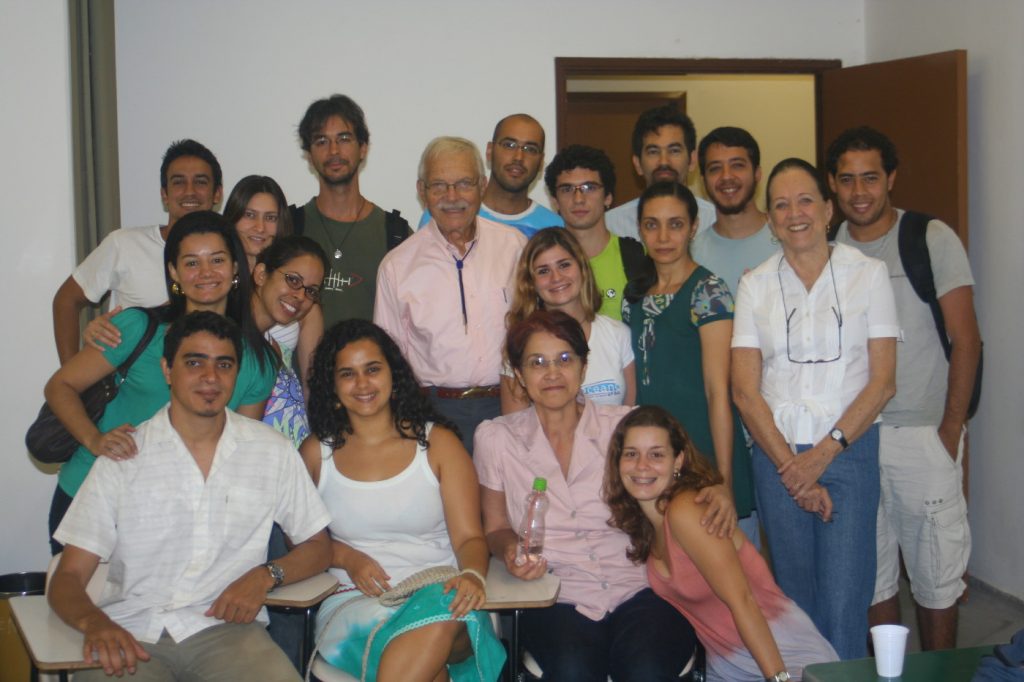 Dr. Ginsburg in Universidade Federal da Bahia with Dr. Zelinda Leao and students presenting on stromatolites and the Brazilian coral reefs, Brazil 2008.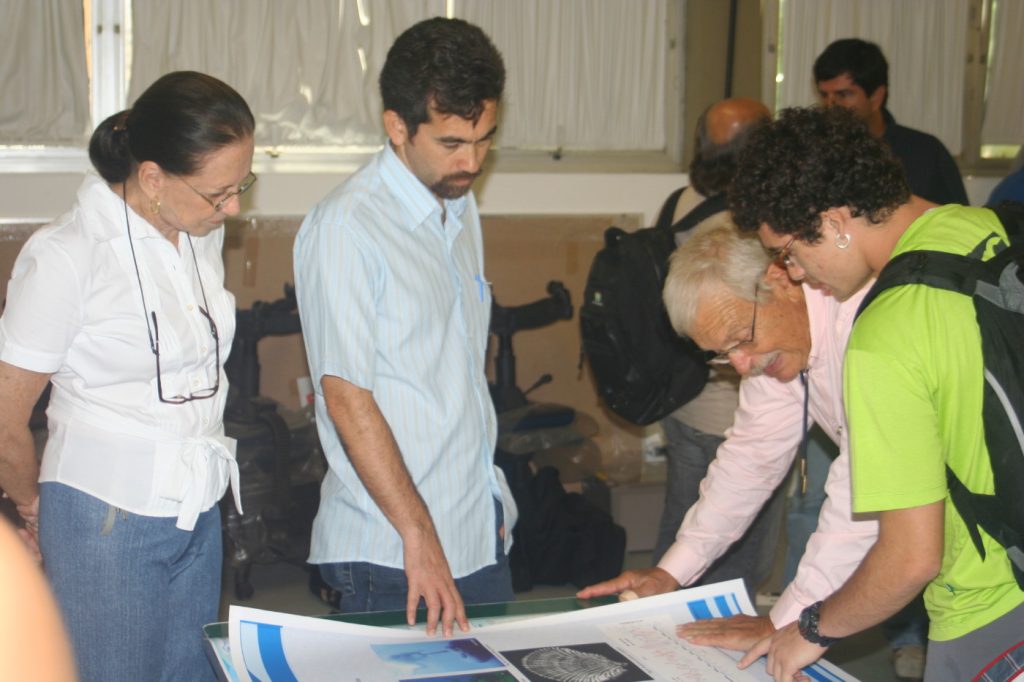 Dr. Ginsburg in Universidade Federal da Bahia with Dr. Zelinda Leao and students reviewing Brazilian coral data, Brazil 2008.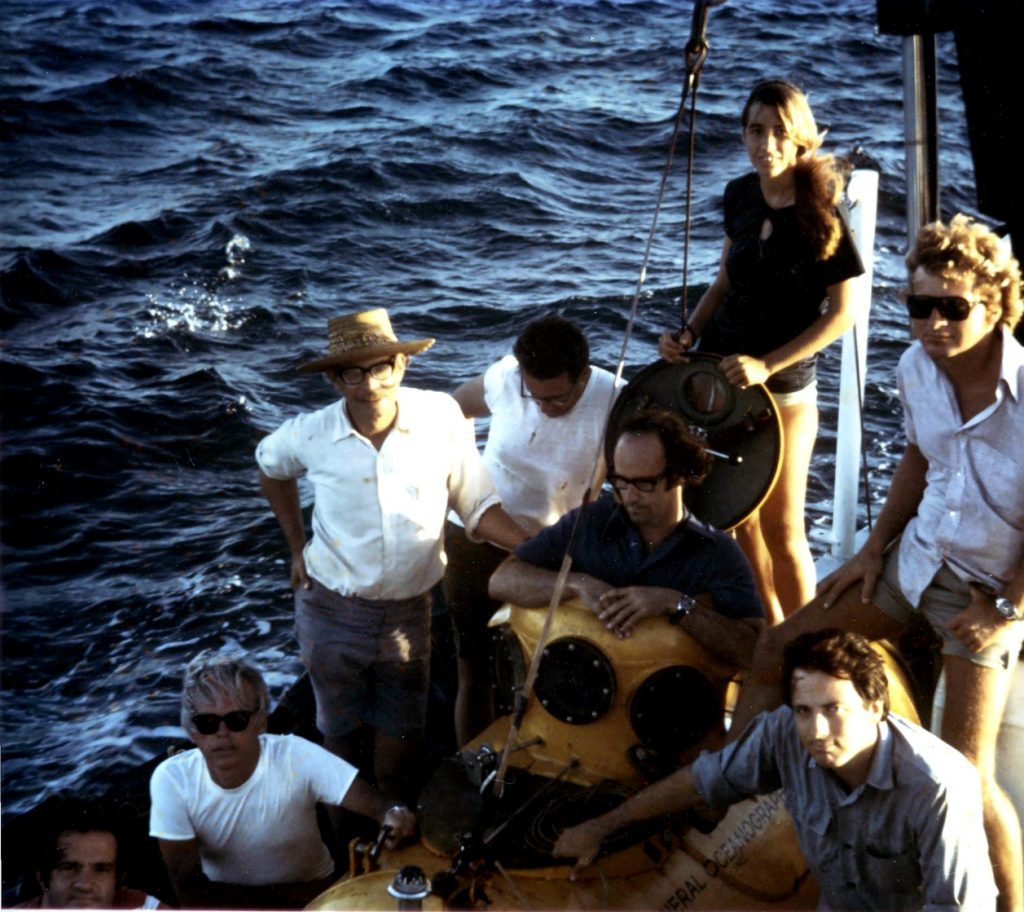 Dr Ginsburg and students, Glover's Reef, 1972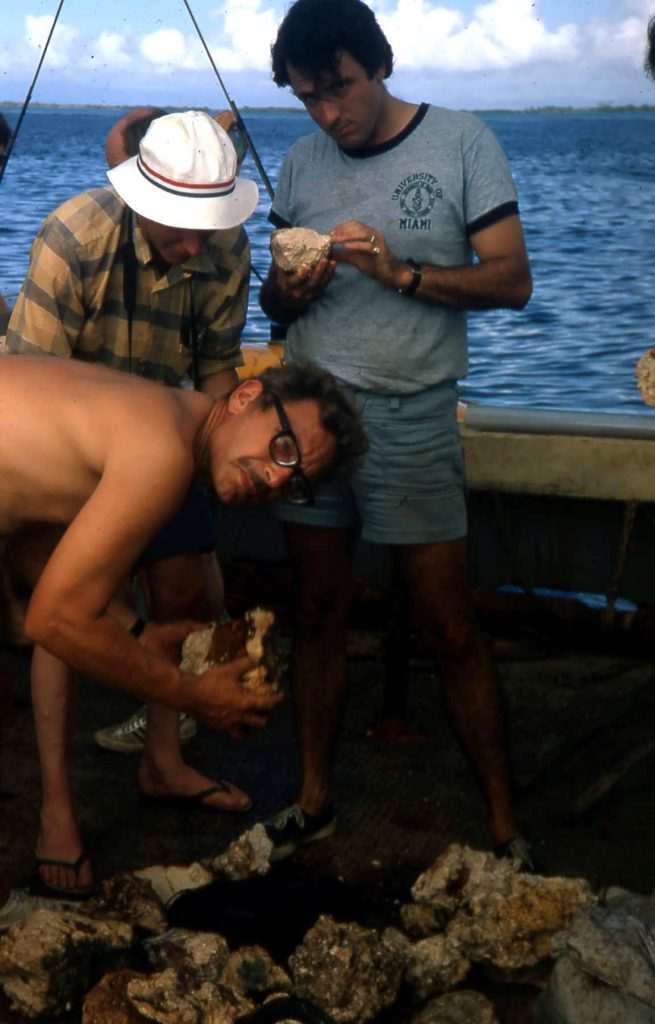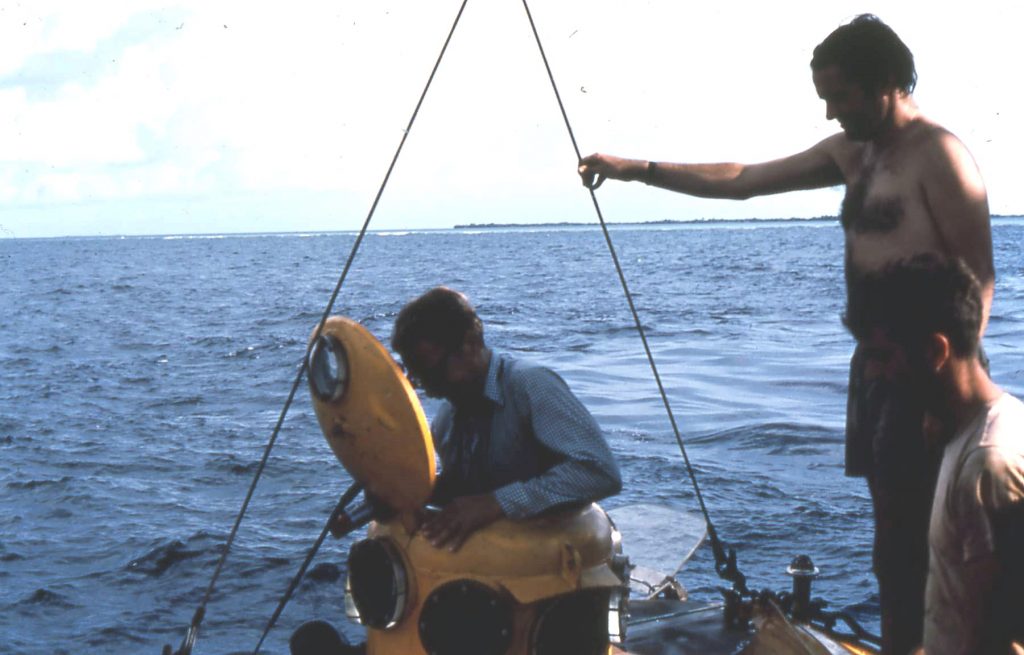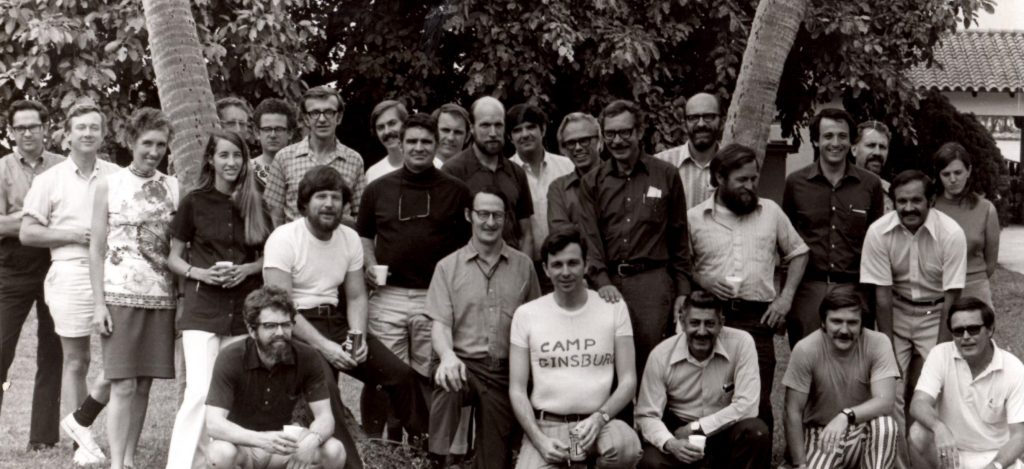 Dr Ginsburg and students, Fisher Island 1973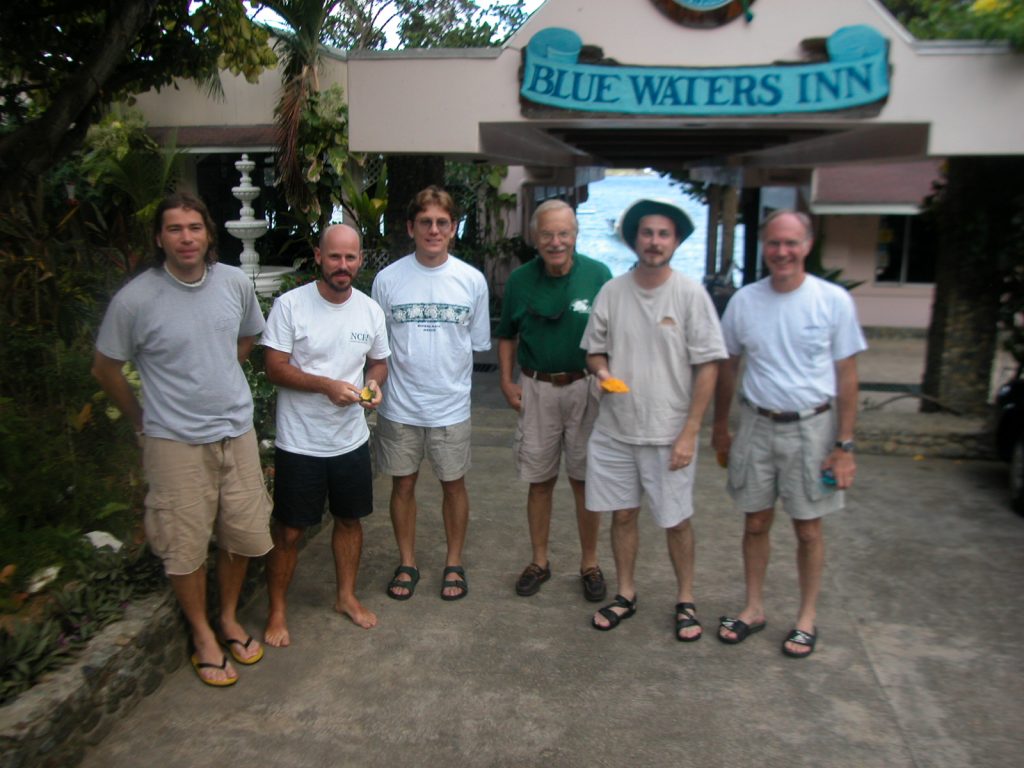 Bob Ginsburg, Jerry Ault, Bernhard Riegl, Andy Bruckner, John Brock, Richard Langton, Ryan Moyer, 2003 AMLC conference, Speyside, Tobago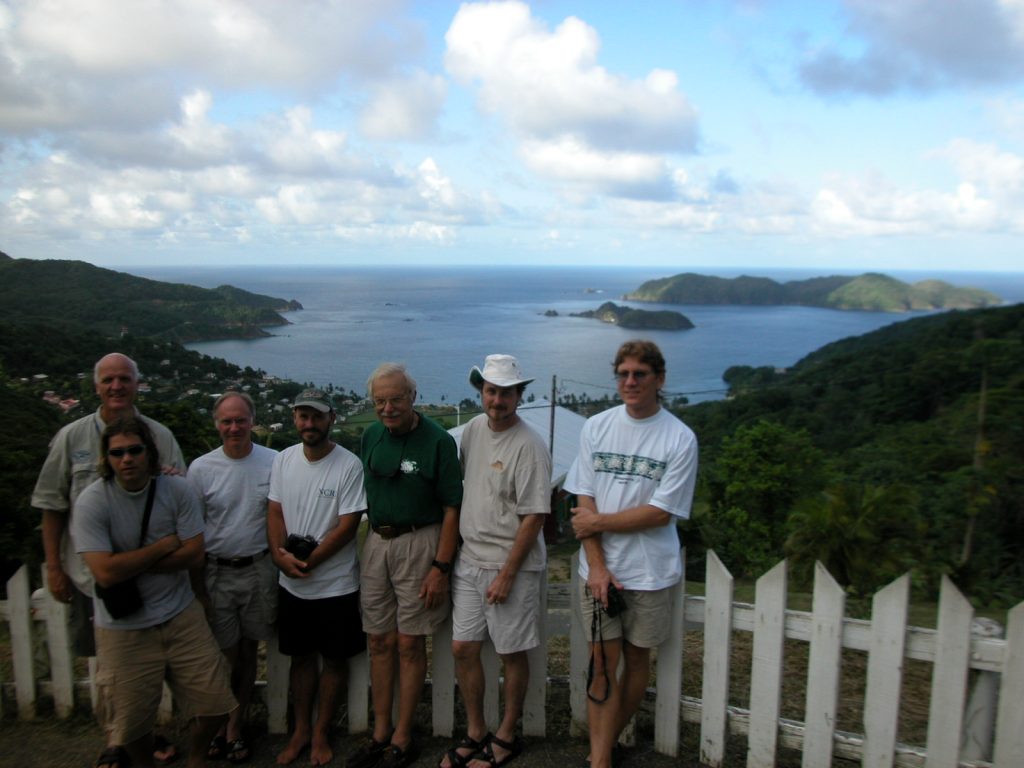 Bob Ginsburg, Jerry Ault, Bernhard Riegl, Andy Bruckner, John Brock, Richard Langton, Ryan Moyer, 2003 AMLC conference, Speyside, Tobago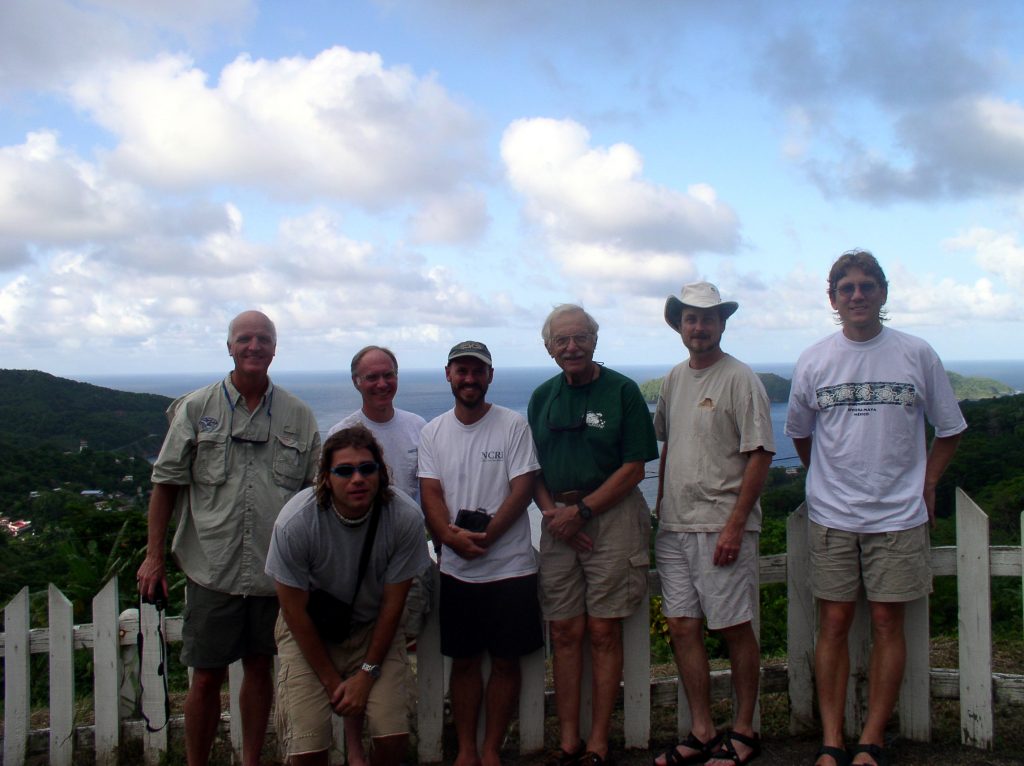 Bob Ginsburg, Jerry Ault, Bernhard Riegl, Andy Bruckner, John Brock, Richard Langton, Ryan Moyer, 2003 AMLC conference, Speyside, Tobago